About Our Site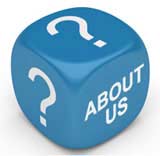 StartACollectiblesBusiness was formed to offer a unique reference point on how to start up and run a collectibles business.
Running a collectibles business can be a great way for collectors to start making money and share their passion with others. Many collectible storeowners have long been aficionados of the particular products they're selling and are considered experts in their field. If you're planning on opening a collectibles business, StartACollectiblesBusiness has numerous articles written by experts who are willing to share their insider knowledge with you.
Although it would be nice to believe that most people will succeed in starting their own business, it can be a difficult process, even if you're highly knowledgeable about your products. It's essential to not only consider what you'll be selling, but you must also be aware of how to position your shop, attract customers, increase sales, deal with legal issues and many more important facets that are needed in making a business last.
StartACollectiblesBusiness can provide you with answers in all of these areas, as well as many more, in one easy to access site. We cover various aspects of the collectibles market and our unique reference point acts at a comprehensive resource in this area.
Whether you're intending to open a collectibles business selling antiques, music memorabilia, film collectibles or something else entirely, StartACollectiblesBusiness can give you the right answers to the numerous questions you're likely to have.
Our concern was that there was no single UK resource for interesting features and practical advice on this subject.
Our features and articles are written by experts - who have experience, or a particular interest in this area.
Our Background
StartACollectiblesBusiness was founded by John Rowlinson, the founder of PtS.
John, through PtS, is involved in a number of ventures including software and property companies. A percentage of revenue from these activities goes towards funding StartACollectiblesBusiness and a number of similar sites.
Our focus is simply on having experts create the highest quality information possible that is widely read.

Related Articles in the 'Site Information' Category...