Keeping Your Customers Updated With Store Events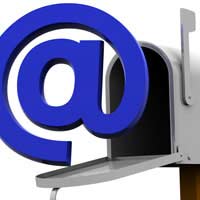 To make sure that your collectibles business survives, you need to always let as many customers and potential customers as possible know what's happening in store. There are a variety of ways of publicising events in your business, ranging from the free and easy methods to the more elaborate and expensive. Whatever way you choose to go, promoting your business should be considered an essential part of your long-term growth strategy.
Traditional Methods of Updating Customers on Store Events
One of the most traditional methods of keeping your customers up to date with your store is to place them on a mailing list and every so often send them out a newsletter. For many, this is a great way of highlighting any specials or new products you have in store and you can also entice them to come in and buy if you add a few special offers or discount coupons in there. This type of idea is also similar to the good old-fashioned leaflet distribution that mass mails as many people as possible, both customers and non-customers. There are a variety of ways you can conduct a leaflet drop. You can stand in a busy shopping area and hand out leaflets to shoppers, or you can arrange with a local mail distribution centre to pay them to add your leaflets to local magazines etc. This way is certainly more expensive, but you will cover a wider base of potential customers.
Electronic Ways of Updating Customers on Store Events
A great way to let customers know about upcoming events in store is to keep your website updated at all times. Many people will check your website without your knowledge, so keeping it updated will mean that you can get information to your customers without much effort. Highlight upcoming events on your front page as they get closer and always have a dedicated events page so customers can check in advance for things they might be interested in. Another way of keeping customers in the loop is to have a sheet at the counter that invites them to add their email address to it. Then, simply set up an email list and when upcoming events are being planned, let them know about it. Many people will check their email because it's a fairly passive thing to do. Actively going to the site to look for events is less likely, so if you can get an email list going, use this.
Using Local Media to Update Customers on Store Events
Many retailers make the mistake of not utilising the great resources they have available to them in the local media. If you're a retailer, you should strive to at least know the name of the editor of your local paper and always contact them if you have something exciting happening in store. When it comes to collectibles, there's the opportunity to turn the latest item you have into a news story by hooking in a reporter with how much interest there is in the item. You could also try to get the help of a celebrity to promote your store by doing a book signing or something similar. This is a great way of getting local press interested and they'll be happy to cover your story for you.
Tracking Customers to See What Works
Whichever method of promotion you choose to get information to your customers about in-store events, always try to track where the customers came from. If you distribute leaflets, ask them to bring the leaflet with them for a discount. If you do a local news piece, try something similar, where customers need to inform you where they found out about the event. Tracking the different streams of promotion can lead to a better understanding of what works for your store and will increase your profit eventually as more people find you.
You might also like...