Setting Prices for Your Collectibles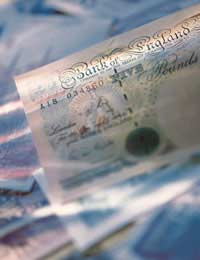 When most people start up their own collectibles business it's for a variety of reasons. The main two seem to be that a genuine love for collectibles and memorabilia combines with a desire to be free of the burdens of working for someone else. Starting your own collectibles business means that you can be self-employed in an area you love, where you can set your own goals, hours and wage structure. One of the most important aspects to being successful in this area is of course making money, so it's important to set the right price so you increase your annual profit margin.
Profit Margin and Business Costs
Knowing what your annual profit margin is going to be after you've deducted all your business costs is an invaluable piece of information for all business owners. Profit margin is defined as the net profit you'll make in a 12 month period, after all taxes have been deducted. It is often expressed as a percentage and obviously the higher the percentage, the better your income is going to be. For most people who are just starting out in business, there's no real benchmark for what is considered to be a decent profit margin, so setting the right price for your products can be tricky. You have to consider not only the fact you want a higher profit margin, but also whether customers are going to pay certain prices to help you achieve this. Every good business owner should have a reliable profit margin calculator they use to work out their profit after all taxes and business costs have been removed. You can find many of these online simply by typing 'profit margin calculator' into a search engine.
Collectible Prices and Knowing Your Stuff
It would be lovely as a retailer to set your own prices on items and assume that people were going to pay them, but unfortunately it is primarily a buyers market and there are no shortages of other retailers willing to undercut you for the sale. When you're considering how to set the right price for your product there are a few things that you should take into account. Firstly, you should look at how much you paid for the item wholesale. A general rule of thumb is that you should be looking to have around a 33% gross margin on your items. If you can obtain this on a regular basis, you are likely to find yourself doing fairly well in your business. Marking an item up 50% on wholesale is a regular occurrence so 33% gross profit isn't unrealistic.
There are a variety of issues with this number however, mainly that it is entirely subjective and can be grossly different dependent on the individual product you're selling. If you find that you're selling collectibles that are widely available, or have been produced initially in a large number, you'll often have to meet the price of other sellers. In this instance, you should research as much as you can to see exactly how much your competitors are charging for the same item. If you are the only person in your local vicinity selling the item, you may be able to get away with being slightly more expensive than online sellers or sellers in another region, but be careful. Many people are becoming more confident with internet shopping and will go online to get their goods if they think they can get them cheaper elsewhere.
Set the Right Price for Rare Collectibles
If you're lucky enough to have some genuine rare or one-off collectibles items in stock, you can certainly afford to charge more for these than more readily available items. In order to determine what you should be charging, you once again would look at what you paid for the item initially. From there, you should investigate whether there are any other of these items available elsewhere. You can check with other retailers, use trade magazines, or go online to research this further. If there are similar items, look at the prices they are achieving and base your price on those. It is always helpful to be a little flexible with prices on rare items. They are likely to sit in stock for a longer period of time, especially if they're expensive or have a niche target market. If they do, be willing to consider offers and bargain with people who are interested. You may find that at certain times you'll also be able to increase your price simply due to what is popular at the time. Make the most of the market and study it to help you decide on the right prices for your collectibles.
You might also like...