Employing Staff in your Own Business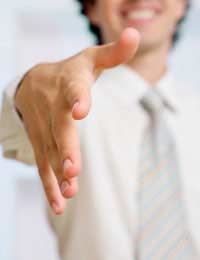 When you first start your own collectible business, you may find it perfectly acceptable to be the only employee in the company. If you have a partner who is joining you in the business, then you are probably going to be able to initially run it between the two of you without many problems. As your business continues to grow however, there's an increased chance that you'll have to consider staff and for many small business owners the thought of employing staff can fill them with a sense of dread. If you're new to being a business owner, suddenly having to consider the legal aspects of staff can be daunting, but there are a few main areas to get right initially that should pave the way forward as smoothly as possible.
Permanent Employees in your Collectibles Business
Permanent employees are staff who work on a full-time or part-time agreement and have a written contract of their main terms of employment. For most small business owners, this is the type of staff you'll need, as often they're there to support you in the retail aspect of the business during busy times, or to let you have time off when needed. If you do intend to take on permanent staff then you should be aware of a number of responsibilities you must adhere to in order to be legal.
Safety and Security – You are responsible for the safety of your staff when they are at work. Your working environment must be kept secure and staff should be aware of what to do if they feel threatened by a customer in the workplace
Employers Insurance – It is mandatory that you cover yourself by having employers insurance when you employ staff. It will cover you should they become sick or have an accident at work and wish to make a claim against you.
Register with HM Customs and Revenue – You should make sure that you're registered in order to set up the correct payroll system for your staff.
Know Their Rights – Know the rights of your staff and make sure that you are aware of the number of holidays they're entitled to, any sick pay they are owed and of course the maximum number of working hours they can commit to in a week
Discriminatory Behaviour – Your staff should never feel discriminated against and it's your job as an employer to make sure that no discriminatory behaviour results from you or other staff members
Fixed Contracts and Self-Employed Workers
At times you may wish to only employ someone on a fixed contract, perhaps to see if your collectibles business expands enough to warrant keeping them around. If you decide to employ someone on this type of contract, be aware that they are still entitled to the same working benefits as permanent staff. This is different however if you employ staff on a self-employed basis, however this can be difficult to justify, especially if they are simply working alongside you in the shop on a non-specialist type of role. With collectibles, you may need an advisory specialist and this would be when you could employ someone on a self-employed basis. The benefits to you are that you have more flexibility on when you need them and there's no PAYE or National Insurance needing processing.
Staff Training and Your Own Business
Having great staff can take your business to the next level when it comes to sales, so making sure they're fully trained and educated on your products is a fundamental role for you as an employer. If your staff know the products inside and out and are able to inform customers about upcoming products, shop events and more, customers will remember their knowledge and trust in it. Hold staff training days to get all your staff working together towards a greater knowledge of the business and your customers. Knowing your customers well and pre-empting what they may wish to buy can improve your sales drastically.
Not only that, but it often creates a nice rapport between staff and customers which leads to repeat custom. Remember the old saying 'the customer is always right' and let your staff know that customers are the key to your success. Treat your staff well and in turn, insist they treat your customers well. This makes for a nice balance in the workplace and hopefully a healthy balance in your bank!
You might also like...