Refunds and Exchanges: What's Legal?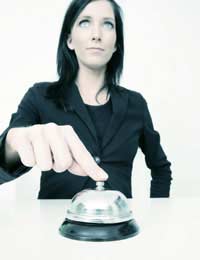 Owning your own business can at times seem like a legal mine field. Many small business owners don't take the time to fully understand what legalities are involved in dealing with the public and therefore they end up on the wrong side of the law without even realising it. One of the most common areas for this to occur is when it comes to legal issues of refunds and exchanges. It's important to know the statutory rights of your customers and the best way to do this is by speaking to your local trading standards officer. They will be able to provide you with up to date information that is specific to the type of selling you do.
Understanding the Contract of Sale
Legally speaking, when a customer enters your store and buys one of your collectible items, they are entering into what is known as the 'consideration' in the contract. This means that they have agreed to pay a specific amount to you as the trader for your item. From this point forward, the law becomes fairly confusing, where a customer is entitled to a refund or exchange dependent on a variety of circumstances.
EU Law for Refunds and Exchanges
Customers have the right to ask for a refund or exchange so long as they meet a certain criteria. They can ask for a repair or replacement, a price reduction or return with part or full refund if there is a genuine defect to the item. Generally speaking, if the defect is found within six months of the purchase, it is assumed that it was there when the item was bought unless the trader can prove otherwise. In the collectibles world, where the smallest defect can drastically alter the price, it is up to you to ensure that every item that leaves your store is free of any defects. If it has been more than six months since you sold the item, the customer then needs to prove that the defect was there when it was purchased.
Should they have a reasonable claim, you as the trader must carry out a repair or replacement within a reasonable time. This of course means you also have to incur any costs associated with this. If the item you've sold had a defect before sale and you made this known to the customer, they have no right to ask for a refund or an exchange. They also can't ask for these if the damage to the item is of their own doing.
Common Queries about Legal Refunds and Exchanges
Your local trading standards officer can answer some of the most common queries about consumer statutory rights. They will often have leaflets or other information that you can read to fully understand your rights as a retailer with regards to your customer's statutory rights. Generally there is the belief that customers need to show a receipt in order to obtain a legal refund or exchange for faulty goods. This isn't the case however, as the customer need only produces a proof of purchase. This can be a credit card voucher, cheque stub or anything else that shows where the item was bought. As it is illegal to try to exclude customer's statutory rights, you are not legally entitled to put a display up saying you don't offer any refunds. You can however alter your personal store policy slightly to offer an exchange or refund policy for customers who change their mind, but definitely seek the help of trading standards to word this.
You might also like...