Advertising Ideas for your Collectibles Business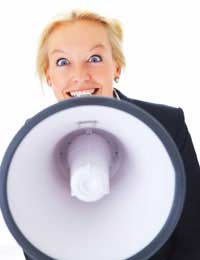 Successful advertising can be the key to taking your collectibles business to the next level and ensuring that you're running at a profit as early as possible. The issue that most new business owners have when it comes to advertising is that they're often restricted by cost and this hampers their ability to corner the collectibles market. There are a variety of different ways to promote your business through advertising, some that cost and some that don't. Running a combination of both is usually best where possible.
General Rules of Advertising Your Collectibles Business
There are a few rules that you should try and stick with when you first decide to try and corner the collectibles market through great advertising.
Stick to a budget – It is too easy to start spending more on advertising than you're actually getting from it. Don't go over your budget
Decide on a few initial types of advertising – Don't try to advertise across the board initially. It will be too time consuming and costly. Stick with a few and work those as best you can
Track your adverts – Keep proper records of all advertising you do and always ask customers where they heard about you. This will show you which form of advertising is working for you best.
Advertising in Collectibles Magazines
One of the most common long-standing ways to advertise your collectibles business is to advertise in a specialist magazine. There are both pros and cons in doing so, but it's generally considered by most in the business to be a fairly effective way of spreading the word about your venture. When you first open your business, you'll find that in time, you'll start to be contacted by various magazines asking if you'd like to buy advertising space within them. They often find your name online from your website, or through the Yellow Pages and will be keen to secure your business. Many will offer you a trial advert at a reduced cost or will offer you a discount for your first entry into the magazine. Some may even give you discounts if you take out a longer subscription to advertise with them which can be beneficial to costs – if it works. The problem with magazine advertising is that you're competing with many other similar businesses who are also advertising in there and some will no doubt have full page ads that may make yours pale into insignificance. Don't be put off by this though. Remember that specialist magazines have the advantage of getting directly to your target audience so it's guaranteed that people who are interested in your products will see your ad.
Online Advertising Options for your Collectibles Business
There are a multitude of ways that you can promote your business online to help you corner the collectibles market as much as possible. The most obvious is setting up a website that has all your details on there, encourages a community involvement feeling and allows for online shopping. Aside from your own site, you can use social networking sites such as Facebook, MySpace and LinkedIn to promote events, specials and general information about your business.
The great thing about these options is that they're free and you can often get a lot back from them without too much effort. Another way of advertising online is to place banner ads on other people's websites. You will have to pay for this luxury and dependent on position, size and the length of time you want to be there, the prices can be fairly costly. You can try something more simpler, such as Google Adwords or similar text based ads to promote your business on Google and other websites.
These can be fairly effective, but it depends on the amount you're willing to pay for certain keywords. In many cases, a lot of the larger companies have already bought and pay a fair amount for the most popular keywords within the collectibles field so it can be tough to break into. A great way of free advertising is always using your website in your signature so that other people start to notice it. If you start posting in forums, communities, groups and blogs, your website address is going to keep being seen by others and hopefully some of those will turn to customers.
Other Ways to Advertise your Collectibles Business
There are endless ways to promote your new business, so always see which one is working for you and try and spread the word as much as possible. Many people like to get the local media involved, especially when the business is new. You can contact the local radio station and paper to get them to do a feature on you and if you hold any events at your premises, make sure the media are aware it's happening. You can also hold a variety of in store promotions, nights and specials to get the word out there. Advertising is really only limited by your imagination, so go wild!
You might also like...