Local Advertising and the Benefits of Directories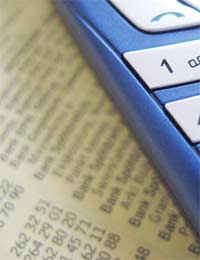 The benefits of advertising locally for your collectibles business shouldn't be overlooked when you first start out. For many businesses, local customers are the core of your sales and finding ways to continually get them interested in your products and making it easy for them to find you.
Cheap Sources of Local Advertising
Spreading the word about your business locally can be the building blocks for creating a business that is well supported by locals. Having customers within your area can change an otherwise slow day into a profitable day, but they need to know where you are. There are a few ways of doing this at little or no expense to yourself and the publicity you get can be fairly good. One of the easiest ways is to put postcards in all local newsagencies or other local stores that allow you to advertise. These small postcards in the window can catch the eye of passersby and word of mouth from this can be very beneficial to your business. Also try to put up local adverts in Universities, colleges, schools, social clubs, community centres or anywhere else you think that may be visible to potential customers. You never know where your next customer will come from, so covering as many bases as possible cheaply is a great start. You can even print off your own flyers and hand them out, or if you have a bit more cash, there are other options for great local advertising.
Local Advertising With A Budget
If you've set aside an advertising budget to cover local advertising, there are a number of ways you can use it. Many people stick with traditional methods such as leaflet drops, flyers, promo posters and more, but there are others ways of getting your business noticed by locals. A great way to start, especially in the initial opening period of your business, is to go to the local press and ask them to run a story on you. Give them a human interest spin on the shop opening, perhaps about how you were a collector yourself and wanted to bring that into the community. From there, contact local media outlets such as radio stations and let them know about you. Some will cover you, especially if you have a competition, an opening event or some freebies to give away. Many of these will cover you for free, but some will ask you to take out advertising with them before they will run a story on you. Be wary of this and don't overspend – stick to a small agreed timeframe for your advert and use that as a test to see what kind of response you get from it.
Larger Budgets and Local Advertising
If you have a fairly large budget for your advertising campaigns, there are a variety of ways you can reach out to local potential customers. One of the most straight-forward it to take out full page adverts in local papers. Colour adverts are normally more eye-catching, but of course are more expensive, but if you run them over a specific period of time, you should notice a sizeable upturn in customers. You can also get involved in special advertising sections that local papers often run. These will be targeted sections that speak to a particular area of the community and you can buy a large advertising space in these to target your audience. If you have a continual amount set aside for advertising, why not get a professionally created advert for your local radio station or for your local cinema.
These will be heard and seen by many locals and can bring your business some much needed attention. Another excellent way of grabbing the attention of locals is to advertise in business directories in your area. If you want to appear in your local Yellow Pages or other similar business directories, contact them directly and ask when the next issue will be published. You can take out full page adverts if you can afford it, or simply have a basic text listing if you're on a budget. The bigger your advert, the more likely people are to call you, so weigh up the costs beforehand and then ensure you're in your local business directory as early as possible. Be careful however not to overspend – advertising is often a trial and error method and you'll soon find out what works best for you locally.
You might also like...