Advertising Your Collectibles Business Online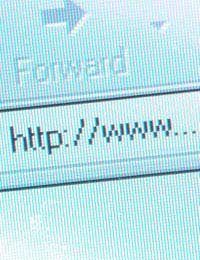 With the popularity of online advertising for collectibles businesses, it's sometimes impossible to know where to start. If you aren't overly familiar with internet advertising or even of running an online business, you may find that you're overwhelmed by just how many advertising options there are. Every business owner should be aware of at least the basics, as this can be a valuable source of promoting your collectibles business and will hopefully increase your turnover.
Free Advertising Online
When you've set up your own online business site for your collectibles business, you'll want to make sure that people find it, especially potential customers. There are a variety of ways that you can do this and many of them are actually free. A great way to spread the word about your business is to get involved in a banner or link exchange programme, where links to your site will appear on other peoples sites. Many smaller sites are happy to do this for free and it'll help spread the word about your own business. Try and get involved with sites that talk about or feature items you're likely to sell in your shop. This means your target market are more likely to learn about you, hopefully turning visibility into sales.
Making your own banners and adding them to other sites who agree to banner swap is also a great free way of getting increased visibility for your collectibles business. You can simply design your own banners and have them point to specific items or areas of your site you want to highlight. Another great way to get your site noticed for free is to always include a link to it in your signature. If you spend time, even 20 minutes a day, going around blogs, forums, groups, sites and more that specialise in the area you're involved in, leaving your signature can lead to increased traffic to your site. Hopefully some of that traffic will turn into sales, or at the very least returning visitors.
Cheap Advertising Online
If you have a limited budget, there are still a variety of ways to promote your collectibles business online. One of the most popular over recent years has been to use text based ads such as Google Ads to try and buy keywords that are relevant to your business. You pay only if people click on your ads and there's no minimum spending requirement. Google AdWords works fairly well for many businesses as it allows you to set the amount you want to pay per day and won't go over this. It then lets you create the ad you want to see on search engines sites and of course your position is determined by how much you're willing to pay per keyword.
Many of the larger chain stores or more well-established shops are likely to have paid higher amounts per keyword, but don't let this put you off. You can still get quite a bit of publicity for your business through Google AdWords, but don't expect to see your sales soar through the roof. The number of people who probably buy when clicking through on a Google Ad is fairly small, but it still gets you the much needed visibility you seek from your business and may have people return to check it out at a later date.
The great thing about Google AdWords or other similar programmes is that you will have your ads targeted towards the right market, which can make a huge difference to more generic advertising. There are a multitude of text based advertising programmes out there, but Google tend to be the most reliable, one of the easiest to set up and one of the most well-established.
Expensive Advertising Online
If you have a fairly extensive budget there are a number of methods open to you in order to help you promote your collectibles business online. Many people employ the help of an Internet advertising agency, who can create visually impressive adverts for you and ensure that they appear in well-placed positions across the web. These ads can be full screen, animated, flash based, have music, links and more, all of which can certainly show your business off to be a professional and interesting place to visit. If you can afford to do this, make sure that you obtain quotes from a variety of companies first as pricing can vary immensely. The company will discuss with you whether you want expanding ads, floating ads, wallpaper ads, pop-up ads or more, all of which can affect the pricing and impact that the ad will have on your business.
You can also pay to be featured in a number of social networking sites, such as Facebook or MySpace. These ads can be fairly cheap, or expensive, dependent on your budget. You can create your own level of advertising and then set limits for the amount of money you want to spend per impression or click through. The more money you have, the better your advertising will be, but it isn't always cost effective to start paying extortionate amounts for advertising straight away.
General Online Advertising Options
Ideally, when you start off in business, look at your online advertising as an extension of the advertising you're doing locally. Test out a few different options, try Google AdWords, DoubleClick, Yahoo, MSN, Facebook, MySpace or even just affiliate links, banner ads and signature visibility. Monitor how well they're working for your business and if you feel you want to take it to the next level, consider calling in an expert who can mount a huge advertising campaign online. Remember though, often sales will come through when the adverts are running, but will cool off after the advertising period ends. You have to be able to fully justify the amount you're spending, so factor it into all your costs for the year.
You might also like...