Fitting Out Your Collectibles Shop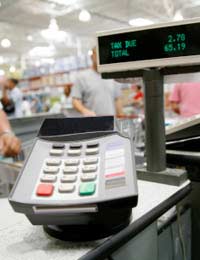 Becoming the owner of a collectibles shop can be a very proud and rewarding period in a retailers life. If you've always dreamed of having your own collectibles shop and making your passion into a business, you'll want to give your premises a personal touch and ensure it is as well presented to customers as possible. In order to do this, you initially need to start with a good shopfitter who will listen to your ideas and turn them into reality.
Where to Find Reliable Shopfitters
One of the best places to find a good shop fitter is simply by looking in the Yellow Pages for your area. It's a tried and test method, but it really does work. Simply look under shop fitters and then look for some of the bigger adverts in there. These are likely to be from larger, more experienced companies and although you may find you pay slightly more with them than an independent, it may be worth it. Get the names of at least three who fit out shop interiors and call them all, asking them to come out and give you a quote. If you live in a fairly small city or town, you may need to look further a field to find a shop fitter. Don't let that put you off, you can save a lot of money by looking at nearby cities where shopfitters need to compete with other similar companies.
If the Yellow Pages isn't much help, try looking online for shop fitters in your area or nearby and contact them to come out. Getting quotes is mandatory as prices can vary considerably and you really need to have a good idea of what you want to spend. Many retailers are surprised by just how much it costs to set up even a small shop, so ask around and get a good feeling for the companies. Only then decide to push ahead with one particular shop fitter.
Deciding on What you Want
One of the most important steps you can make when planning your shop interior is to truly know what you want. Try to spend some time thinking creatively about how you can best compliment your shop layout and if you can, make some sketches or certainly write some plans down. Knowing exactly how you want your collectibles shop to look can save you a lot of time and money when it comes to telling your shop fitter how to proceed. If you can have everything in mind before meeting, you'll get a better quote and will also be confident enough to ask for prices for certain designs. Try to think about the impact that you want your shop layout to have on customers. Look at the shape and size of your premises and think about how your stock can best be displayed in there. If you have a window to show off your goods, think about how easy access to it and good positioning can help promote your business. Consider different options to maximise space, without losing easy access to items for your customers. A good shop fitter will be able to work with you to design your space to best highlight your goods and the shop interior, but planning ahead is definitely worthwhile.
Costs and Design Issues
Ultimately your designs will come down to money, but even if you're strapped for cash, you can still let your imagination run wild. Put personal touches in if you can and consider different approaches to making your collectibles shop interior an eye-catching part of the business. If you want to simply display your items against all the walls in your shop, ask your shop fitter to cover the walls in grooved hardboard. They'll have this available in sheets and you can simply place hooks in where you want and attach your items onto it. You can get the hooks from your shop fitter also, they should be able to provide you with the entire package. As well as this, get yourself a few glass cabinets to display some of your more rare items or limited stock. This is great to showcase certain items and to keep dirty fingerprints off them! You'll also need to decide on what type of counter you'll have for your customers to pay at.
Many people find that glass counters look best, but these are far more expensive. If you're not able to spend a huge amount of money, you could consider a individually designed wooden counter with a glass top and display in it. This will save you a lot of money, but will still look good and can be used to highlight items.
You might also like...