'Must Have' Collectibles and Equipment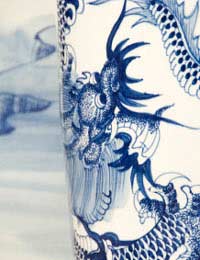 The collectibles business is a wide and varied affair that covers a vast number of different areas. Whether your products are glass collectibles, figurines, porcelain, music, movies, action figures or anything else, there are a number of ways to get your hands on must have collectibles and equipment.
Glass, Porcelain and Figurine Collectibles
Knowing your business inside out is one of the best ways of getting hold of must have items. If you're in the glass, figurine or porcelain collectibles business, you probably already know plenty about it. There's a good chance you'll have been collecting for many years and know all the good places locally to seek out a bargain. Many sellers find their most rare, must have items at local collectible auctions and some can regularly be seen them checking out items they feel are worth having. If you already know quite a bit about your items, this can be a great place to start as you won't be sucked into the momentum of the auction and end up paying over the odds. Always remember that at collectible auctions, many others there know what the items are worth, so if there's a bargain, be prepared to fight for it. If you genuinely feel there is a market in your shop for a certain item, set yourself a limit and stick to it. Bid up to that limit and then back off. There is no point in having a rare item that you know you can sell, but without a profit. Remember, it's all about making money, not just having what you consider to be the most desirable items.
New Production Pop Culture Collectibles
If your collectibles business is more focused on cult items or popular culture, it can be a lot easier to get your hands on 'must have' items that are recently produced, but at times impossible to obtain older items that are no longer in production. If you run a collectibles business in this area, you'll almost always be given information before certain items are released that tells you how many there are in the world and the likelihood of getting them. When it comes to action figures especially, limited editions and rare one off productions are common place and worldwide supplies are often far smaller than demand. Good suppliers will tell you in advance whether it's worthwhile pre-ordering these and if you think your customers will be interested, it's worth taking the chance. If you find that you can't sell the stock in your store, you can always open it up to a worldwide audience and sell online.
Must Have Rare Collectibles That Are Out of Production
Now and again your customer will demand an item that is no longer in production or is so rare that you need to invest a serious amount of time to locating it. When it comes to movie collectibles, music or action figures, collectors are extremely concerned with the quality and condition of the items they're seeking. If you decide to buy in some rare items, make sure you can check them full beforehand for any defects. As with glass, porcelain or any other kind of must have collectible, the slightest defect can completely devalue the item and true collectors won't be interested. If you are trying to find collectors items online, use only reputable dealers and always ask for photos. In action figure collecting, you may find that trying to get your hand on a rare figure is almost impossible. Most collectors who have them are unwilling to sell them unless they're selling their entire collection. Also, expect to pay high prices for them, so make sure your customer puts a sizeable non-refundable deposit on it should you order one in specifically for an individual.
Business Equipment to Compliment Your Must Have Items
Now and again you'll want to invest in a certain piece of business equipment to complement your must have collectibles and you can actually put this down as a business expense in your profit and loss sheet. If you see something that is part of a collection or is part of a display to help enhance your must have items, then you should certainly consider your costs and whether you can afford to invest in what you want. It's very easy to simply purchase as many rare items as possible, but keep costs in mind and whether the item can truly be classed as a piece of business equipment or simply a luxury.
You might also like...