Seeking Business Help from Your Local Council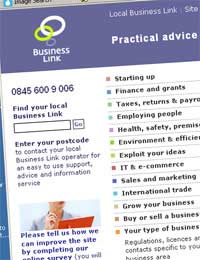 You may think that you're going to have to go it alone in your business start up, but there is often more help available than most small business owners realise. Growing your own business doesn't start and end with approaching your bank for financing. Your local council are often an invaluable source of advice for most business start up ventures and they are quite often able to offer you support and advice based on their excellent knowledge of the local area. There are a number of ways to seek business help from your local council and from other areas.
Economic Development and Enterprise Solutions
Many local councils will have a devoted section named 'Economic Development' or 'Business Enterprise'. These are in place to help provide assistance and advice to people who wish to develop a business in the local area and should be one of your first ports of call when you have your business idea in place. Their aim is to help you develop a strong business proposal to use as a plan for funding and they have specialists on hand who can work with you on this. They'll also be able to not only provide you with advice on the basics of starting your own business, but specifically help you understand your local area and any laws or regulations you need to follow.
Some local authority economic development or enterprise sections will even actively promote your business for you by lobbying your interests with planning applications or government agencies. They're also a great source of networking and can provide you with information on small business owner events in your local area where you can talk to others in the same situation as yourself. Many will promote new businesses in the local press free of charge and some even have an annual 'showcase' where the press, local radio, council and applicants can all meet to look at the future of local businesses.
Business Start Up Grants and Sources of Funding
One of the greatest areas of help that your local council can provide you with when you're starting up your own business, be that collectibles or otherwise, is where to find grants and sources of funding to get the business off the ground. Many councils offer a business start-up programme that provides free training or a small monetary grant to new local business owners. Some will even offer grants to businesses that are already established, but who have made huge steps towards growth and success. If you're between the ages of 18 and 30 and wish to start up your own collectibles business, your local council can put you in touch with the Prince's Trust who supply grants to young people. Your local council will also have a variety of specialists who can advise on how to get government business support if you qualify for it and can inform you about specialist websites to visit for further information.
Business Link and Government Business Support
One of the foremost websites available for small business owners is the
Business Link
site. Business Link is a government business support site that can advise you on how best to seek advice for grants, financial support, bank loans, tax help, employment law, health and safety and more. It covers everything that the business owner would need to know in order to run a legal and successful business and along with local council support should be one of the places you rely on most for advice.
Local Councils and Your Business
Always use the resources that local councils can provide in helping you grow your business. They can take you step by step through the stages required or can simply provide you with advice when you need it. How involved they become is up to you, but certainly speak to them for information initially. Not only will they help you with the legal side, but funding, promotion, networking and even legal issues such as rent problems, rates and crime can all be dealt with through your local council.
You might also like...