Corner the Market in Memorabilia and Collectibles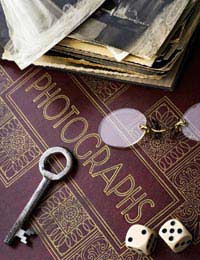 If you love collectibles and memorabilia, starting a business that deals in these items could be a good place to make money and enjoy it at the same time. When it comes to the collectibles market, there are a huge number of diverse areas to consider and it's usually better to start with what you know or what you're interested in. When you do, there's a number of ways to corner the market in memorabilia and collectibles.
Finding What You Love
Cornering the market in the collectibles business can often come down to one simple area – love. If you love what you're working with, you're more likely to spend more of your time researching it and ensuring that you're buying the right product. The collectibles market covers a variety of genres; movie memorabilia, sports collectibles, music memorabilia, art collectibles and more. Decide early on which area you're going to specialise in and then start researching what other local shops are also dealing in that kind of merchandise. If you find there are other shops locally that are successful in that genre, you may decide to take them on, but more often than not, they'll have already cornered a sizeable chunk of the market.
At this stage, you really need to decide whether you want to bring something new to your local market or go with your passion. It's ultimately up to you to make that decision but always keep in mind your target market and how accessible they are when doing so.
Sourcing Suppliers for Your Collectibles Business
Ultimately in order for you to be able to corner the collectibles market, you need to be able to source your products at the lowest possible cost to yourself. Often for people who are just starting out, this can be difficult. Asking other shop owners often results in little information being provided as they understandably don't want to give away their sources to competition. A great place to source suppliers is through trade magazines or through web searches. Many suppliers will list that they supply only to trade, so contact them and set up a pre-payment plan with them to get you started. Most won't consider giving you a credit account until you've been customers with them for some time, so set aside cash to be able to buy products upfront. Your suppliers should specialise in the area you want to be involved in and buying items in bulk from them means that you can sell them on for a good profit. Keep an eye on what your competitor's prices are – cornering the market means offering good products at competitive prices to customers.
Know Your Market
If you truly know your target audience, you will start to understand and appreciate your market in more depth. It's fundamental to any successful business that you know who you're aiming to sell to. Research as much as you can about upcoming collectibles they're likely to be interested in and look to other sources such as websites, trade magazines and other companies to see what is going to be the next big thing. Cornering the collectibles market can be as easy as supplying the next hot item from Japan or America in the UK before anyone else. This means knowing and actively researching other markets.
The memorabilia market is very competitive and there's no point in being behind the trend. It's important to know what's hot now and in the future and get onboard before others undercut your prices. If you're able to get your hands on some rare items, use this to your advantage by advertising it as much as possible along with your everyday items. People will respect collectibles stores that are able to offer rare or limited edition products and you can make a good profit on these as the mark-up is often immense.
Promotion is Key to Cornering the Market
In order to be considered a player in the collectibles market, people need to know where to find you. Make sure that you're advertising in as many different promotional streams as possible and if you have any special events in store, let people know about them. Consider distance selling to widen your customer base and advertise this to your target market in as many places as possible. Cornering the collectibles and memorabilia market means being pro-active, educated and well sourced in your area. If you have all of these, you have a great chance at securing your place in a competitive market.
You might also like...