Selling Collectibles via Mail Order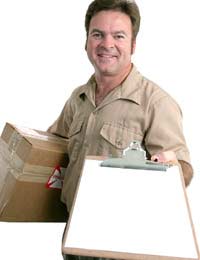 Maximising the ways that you can get your products out to individuals can be one of the best ways of improving turnover for your collectibles business. With the continuing popularity and availability of the Internet, many companies are starting to sell online, but many also combine this with the more traditional method of mail order goods. If you're new to selling collectibles via mail order, there are a number of areas that you should familiarise yourself with to keep you and your customers protected.
Promoting Your Mail Order Collectibles Business
In order to start selling collectibles through mail order, you first need to attract customers who are likely to buy in such a manner. Many people are turning to online shopping to get their goods to them, but there are a sizeable number who will still use mail order to purchase an item. A great way of letting customers know you offer mail order services is to advertise in collectible consumer magazines, ensuring that your ad mentions you do mail order. Many people who buy collectible magazines are confident in buying from mail order companies and it's a great place to get extra business. You can of course also do some local or national radio adverts if you have the finances available to do so. Always mention it on your website also on any advertising or promotional material you send out.
Distance Selling Rules
All businesses that sell by distance means (mail order is classified as distance selling), are required to comply with the Consumer Protection (Distance Selling) Regulations 2000 act. The DSRs were set up in order to provide consumers with confidence in distance selling when they are unable to see the goods they're buying first hand before purchasing. One of the foremost rules of distance selling is to always make sure that you're 100% honest with the purchaser on the condition of the item.
When it comes to collectibles, buyers can be extremely pedantic over any tiny blemish or mark on the item so it is paramount that you tell them the exact condition of the item. You also must have in place a proper cancellation period policy where the customer is able to cancel within a certain period of time. They should be fully aware of your business address and contact details, all payment arrangements, delivery arrangements and of course postage costs. All of this information must be confirmed in writing prior to the goods being dispatched as it forms the basis of a contract between you as the seller and the buyer. This contract can be provided on a website, appear in the catalogue from which you're selling the goods, be given over the phone or printed out and sent to the buyer.
Postal Costs and Postal Insurance
One of the biggest complaints people often have when buying via mail order is that the postage costs were significantly higher than expected or weren't properly explained when they placed the order. To protect yourself from this type of complaint, always specify exact postage costs to the buyer when you're providing information about the product. You should also offer customers the option of postal insurance. This will help cover you, as if the item disappears in postage, you won't be liable to recover the costs if it is registered and insured. This is particularly good when it comes to sending items overseas, as often there is no course of action if a customer claims they didn't receive the goods when you've sent them without insurance or unregistered.
Protecting Yourself From Cardholder Not Present Transactions
A fairly common problem with mail order transactions is that the cardholder won't be present during the purchase and you are therefore trusting that their card is not stolen or being used by someone else for an unauthorised transaction. If you do need to carry out a CNP transaction, make sure that your credit card merchant agreement covers you for any fraud incurred during these. It is all too easy to send the goods, especially to foreign addresses, and then find out weeks later it was a stolen credit card. In this instance it is up to you as the retailer to recover all costs, so you'll be out of pocket. There are certainly a variety of positive aspects to mail order collectibles, but be aware of the negative sides also.
You might also like...