Setting Up a Business Website and Selling Online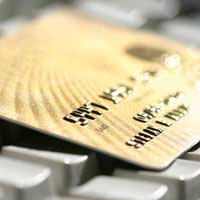 Selling online can be one of the best moves that you can make for your collectibles business. When you first start out, it's important to have access to as many streams of buyers as possible and having a business website cannot only inform people about the items you have in stock, but can also be used to sell items direct. It needn't cost you thousands of pounds to set up a reliable and interesting website either, most people who have a basic knowledge of web design can get something up to let people know what you're about.
Designing an Informational Website for your Collectibles Business
Before you start designing your business website, you need to consider exactly what you want it to do. You should ask yourself whether you want it to simply be an information point for potential customers or if you want it to actively sell items to buyers. If you are simply looking to set up an informational site that lets customers know what you sell, where you are and what events you have, creating your own site with any free or basic website creator should be fine. If you have more cash available, you can hire a professional to create your site for you, but if you do, stay in touch with him or her throughout the entire process. This is your business and it's entirely up to you how you present it.
Designing a Site for your Business Where You Can Sell Online
If you decide that you want to have a website set up to sell items this is a slightly more tricky process, but it's still within the budget and capability of your basic computer savvy individual. You should start initially by setting up your information business website and then consider the selling online aspect as an add-on. There are a multitude of free 'shopping cart' applications available online and it's entirely your choice which one you use, but always make sure that they are secure and offers plenty of customisation. Simply looking up 'free e-commerce site' in a reliable search engine should get you plenty of results to choose from. The most important areas to look out for are to ensure that the site you've chosen offers the following:
Easy to use and understand
Bulk loading feature so you can import products easily
Help features for customers
Batch image uploads
Promo codes supported
Search engine friendly features
Meta-tag support for all pages
Customer login facilities
Automated emails to let you know a customer has purchased an item
Accepts credit cards
Links to Paypal and Worldpay
Ability to create customised payment methods
Shipping Information and Calculators Included
Inventory tracking and purchase information
Customisation to match your website.
Most free sites will offer these as the minimum standard and if you want to spend money and get an e-commerce site with even more options, there are plenty of companies available who will create one for you and plug it into your existing website. There really is no need to do this early on though, you should be able to sell easily without too much trouble using one of the free sites. You will have the option of letting people put their credit card details into the site, or simply having them sent through to you via the site to then be manually entered to your system in store. It's easier to have it automatically carried out by the site, but this may cost extra, so check this before hand.
Paypal and Online Selling
One of the easiest ways of immediately getting payments through your website, without setting up credit card integration is to simply accept payments via Paypal. Paypal is one of the main ways that people pay for auctions now and is a fantastic way of accepting credit card payments or direct money from others without having to deal with anything yourself. All you need to do is set up a business account with Paypal and once you have verified it, you can start listing Paypal as a payment option on your website. People will then simply chose their item and send the money to your email address through Paypal. You will never need their credit card details, just their shipping address. It's a very straight forward way of doing it and means you can sell online immediately.
With the vast amount of business available in the collectibles market now online, you really can't miss the chance to sell your items to a wider audience. Make setting up your business website one of the first steps you take and strive to have a fully integrated shopping cart to sell online as soon as possible to attract new business. Customers love the ease of the internet and you'll reap the benefits in profit.
You might also like...