Different Types of Memorabilia and Collectibles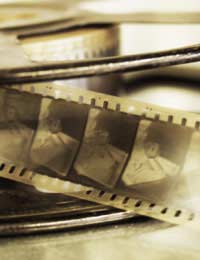 When it comes to the collectibles business, there is no shortage of different areas to cover. Whether you want to get into modern collectibles or more traditional collectibles, it's important to really find an area in the memorabilia and collectibles market that not only interests you and is a passion of yours, but also has the potential to sell well. Turning a love for a certain collectibles type into a profitable business can be difficult, so research your area as much as possible before committing to a business plan and then educate yourself continuously on changes in the market.
Movie Collectibles and Memorabilia
One of the most popular types of collectibles businesses around is movie memorabilia and collectibles. It's a vast area that is covered by a number of different products and opening up a collectibles shop can mean ensuring you have a good variety of items available to sell. Movie collectibles can be rare items such as one off movie props, autographs or limited edition release products.
When it comes to movie collectibles, one of the most important aspects is ensuring their authenticity, which means buying from a reputable dealer, or sourcing them yourself. All too often, fake autographs or signed items can be found online at a reduced price. To ensure that you're selling genuine autographed products, use must certify their authenticity by using a dealer who is reputable or getting the items hand-signed yourself. Always make sure the item comes with Certificate of Authenticity, although this in itself often isn't enough to prove it's a genuine item. If you buy from somewhere that is authorised by a large autograph authenticity company such as the U.A.C.C this should give you more peace of mind you're buying a unique and original autographed piece. Your customers will want to know that they can trust you and offering this kind of certificate is the only way you can assure them of this. If you buy a rare or limited item, make sure that you have the correct individually numbered box, as this can be a sign that the item is genuine. Buying in bulk can be a good way of saving money on these types of items, so even if it's a one off collectible, try and buy a few other items from the same vendor and negotiate a deal.
Action Figure Collectibles and Comics
A perennially popular genre of collectibles is action figures and comics. Action figures are big business now and have moved on considerably from the early days of Star Wars. Most big movies will release merchandise that contains a number of action figures based on the main characters. Many TV shows, comics and more will release actions figures and they'll often be released in a number of series. Some action figures are more rare than others, perhaps if they're imported from Japan or America, or simply if they're limited in number. Normally a distributor will make less copies of one or two particular characters and add these into box loads that contain other characters.
This means when you buy in stock, you're forced to buy extra boxes to get more of the rare figures. The good news though is people are generally willing to pay extra for limited figures, so long as they're in great condition. Action figure collectors are very particular about any blemishes or marks on the boxes of their favourite figure, so always try and keep stock in tip top condition. Many comics are also the same, where collectors will pay above the normal price to secure a mint limited edition comic. Comic action figures are also popular and again, the better condition or the more rare they are, the better they're likely to sell.
Antique Collectibles
There are a number of different type of antique collectibles, ranging from figurines to glass, stamps, bears, medals and coins. No matter what type of antique collectible you're interested in, it's important to educate yourself on which are rare and worth stocking. There's no point in carrying a number of items that can easily be picked up elsewhere or that customers are able to buy at a car boot sale for a reduced price. Use car boot sales, local auctions and adverts to find rare items that are quirky and collectible at the same time. Buying full collections of medals, coins, stamps etc may be worthwhile also as you'll normally get them at a good price and you can split them up and sell them individually if you wish to.
As with all types of collectibles, the more limited or rare they are, the better price you're likely to fetch for them. Be realistic about what is considered 'good condition' and if there are any marks or blemishes, take this into account when buying. Many die-hard collectors won't be interested in items that have not been well cared for and aren't in mint condition. With figurines and glass, check thoroughly for hairline cracks, breaks, chips or general discolour of the item. With bears, look for how rare they are and whether they show any signs of wear and tear. Coins, medals and stamps are likely to look more worn and it can be slightly less important with these to ensure they're 'mint', however, they shouldn't be tainted too much and should still be in great condition to really appeal to collectors.
No matter what area of collectibles you want to get into, the main things to consider are:
Understand your market
Know which items are rare or limited
Set a budget and stick to it when buying
Ensure your items are authentic
If you manage to keep all of these in mind when considering buying certain collectibles, you should ensure that you have a great selection of unusual and desired stock for your collectibles business.
You might also like...