Keep on Top of Trends in the Collectibles Market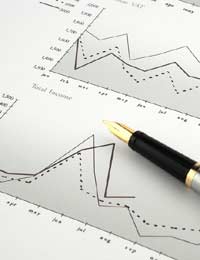 Understanding your market as a retailer of collectibles and memorabilia can be one of the main areas that turns your business into a success. You must conduct continual market research in order to keep track of changes in your business products and trends that buyers are following. Whether you're a seller of action figures, autographs, antiques or other collectibles, learning about your key products is an integral aspect of your success
Online Sources to Help You Understand Trends in the Collectibles Market
There are a variety of different sources online now to help you understand trends within the collectibles market. One of the most reliable sources is online auction site eBay. As a worldwide marketplace, eBay can give you a good indication of what certain items are valued at by buyers. Keep track of similar items to what you stock and see how much they sell for and how many people are interested in bidding on them. The global marketplace is perhaps one of the best ways of truly understanding what you could be selling your goods for and perhaps you may even want to end up selling them online to achieve a better price. Other great ways of tracking how much items are worth is through specialist websites that have lists and archives of items and their value. Below are some of the most relevant sites to different types of collectibles, but this is by no means exhaustive. Take time to research online and find your own sources of important valuation guides for your items
Toyzine - Great resource for action figure pricing
South West Figures - Great information for Star Wars figure prices
Autograph Auctions - Offer autograph valuations
Antique Valuer's - Professional antique valuations
Specialist Magazines for the Collectibles Market
No matter what area of collectibles and memorabilia you're involved with, there are always plenty of magazines available to help you keep up to date with the latest trends, market movers, prices and availability. In many cases you'll need to source out these specialist magazines as general newsagents may not stock them, however, consider getting a subscription so that you're always sure to easily get a copy and remember to keep the receipt. It is considered a business expense, so may be tax deductible when you're doing your self-assessment form. If you're interested in the toy or action figure market, some great publications are Tomart's Price Guide to Action Figure Collectibles, Toy Collector Magazine, Previews (from Diamond Comics), Classic Action Figures and many more. You can use these to see what is soon to be released, as well as looking at pricing and market trends. If you're interested in antiques, there are a number of off the shelf antique magazines available, as well as trade magazines. Some of the most common are; Art & Antiques Magazine, Collector's Gazette, Gibbons Stamp Monthly Magazine, BBC Homes & Antiques Magazine and more. For trade magazines, ask around at local antique dealers, or research online for the possibility of subscriptions. It shouldn't be too difficult to track them down and it's certainly worthwhile.
The Benefits of Research
Researching and staying on top of trends in your chosen collectibles field is essential. Other businesses will simply outsell you if they are able to foresee what the next big thing is. Buy in some magazines from overseas also if you can and look at these for possible surges in the market in the UK. Always keep your eyes open at fairs, boot sales, conventions and so on to see what people are buying and what is fetching the most money. Doing this will ensure you are on top of the market and can always provide customers with what they want.
You might also like...