Understanding Action Figure Collectors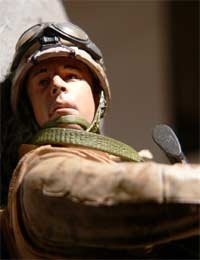 Collecting action figures can be an intensely passionate hobby for many and if you're able to tap into that for some of your customers, you'll be guaranteed their continued custom and loyalty. If you're already familiar with action figures, you'll know that some are extremely valuable, but much of their value depends on how rare they are and their condition. This means that as a collectibles supplier, you really must develop an understanding of your market, your audience and most importantly your products.
Know Your Products and What is Popular
There are a number of action figures that remain continually popular with collectors, primarily those connected to successful movies and TV shows. Figures from films such as Star Wars and TV shows like The Simpson's, Teenage Mutant Ninja Turtles, Dragonball Z continue to be popular with each set of figures that are released. Likewise, action figures such a GI Joe, Action Man, WWE Wrestlers and others are still considered big sellers, especially among collectors. When you start selling action figures, you should decide on what type you intend to focus on. There are continually new series of figures released, covering everything from comics, music, movies, TV shows, politics and even religious figures. Find yourself an area within the market you're comfortable with and start from there. Many of the biggest producers of action figures now are companies such as McFarlane Toys, Toy Biz, DC Direct, Bandai, Hasbro and Jakks Pacific. Each of them are specialists in their own field, with some of their most popular releases listed below:
McFarlane Toys – Spawn, Movie Maniacs, Horror figures, Music figures, The Simpson's, Military figures, Sports figures, Lost, 24, Halo 3 and more
Toy Biz – Marvel, DC Comics, WCW, Lord of the Rings and more
Hasbro – Pokemon, G.I Joe, Transformers and others
Mattel – Battlestar Galactica, Batman, He-Man and more
Jakks Pacific – World Wrestling Entertainment (WWE), Dragonball Z, Pokemon and others
Bandai – Dragonball Z, Gobots, Gundam, Power Rangers and more
Often certain figures will be popular for a limited time, dependent on the tie-in or franchise they're part of. It's important to ensure you have enough stock of these when needed as you may find it difficult to sell them once the popularity of the movie or TV show they're related to has faded.
Determining Rare and Limited Edition Figures
There are a number of ways to work out what the value of your action figure collectibles should be. Many shop owners will determine their prices of everyday stock by what they pay for them from distributors. This is generally the way the most collectibles will be priced and market forces will determine whether you're able to sell for slightly less or are forced to up your prices a little. The issue with determining costs becomes more of a problem if you have a variety of limited edition collectors items or some rare variant figures in stock. Every now and again, distributors will produce a number of variant action figures that are very limited in number. They may have slightly different clothing, different packaging or a different background accompanying them. These items can often be very difficult to find, so it's entirely acceptable that you would price them higher than others in the same series. You can find out which variants and rare figures are being released by keeping up to date with trade news. Many companies will publish details of all the figures they're producing, so look for those rare items and ensure you take them out of the shipment to sell at a higher price. If a figure was only produced for a certain time, or a limited number were created, then these will also be worth raising the price on, dependent on condition of course.
Understanding the Condition of Your Collectible Action Figures
As with most collectibles, the condition of all action figures is extremely important to their worth. True collectors will not be interested in items that are out of the box, torn, damaged or show other extreme signs of wear and tear. When an action figure is taken out of the box, it loses around 30% of it's collectible value, so it's important to look after any stock that you have. There is a fairly common scale that is used to determine the condition scale for action figures, as shown below.
C10 – Mint – Perfect condition
C8-9 – Near Mint – Minimal imperfections allowable on corner curls
C6-7 – Fine – Great condition – Some yellowing may have occurred on package and a few minor creases allowed also
C4-5 – Good – Nice condition – Some minor fraying or separation, creasing, corner curls and some tears permitted
C2-3 – Poor – Substandard condition – Tears allowed, severe corner curls, card may be cracked and severe yellowing
C1 – Very Poor – Bad condition – Ripped or curled with permanent creases, corners torn, cracks and tears allowed
If you have rare or limited items, keeping them in mint condition can increase their value hugely, especially if you find the right collector. For many collectors, finding that elusive figure to round off their collection is worth any amount of money, so always represent your figures correctly when you're explaining their condition. This will save any problems further down the line.
Setting a Value on Your Action Figures
Once you understand the condition of your action figure and the rarity of it, it's important to be able to source other areas to check your prices are reasonable. There are a number of publications that deal specifically in action figure pricing and they can be viewed online or bought as a magazine. Check these often as they will list current market values for certain figures and will keep you on track to return great profits. You can also use auction websites like eBay to have a look at what similar items are selling for. If they're attracting a lot of attention and being sold at a high price, price your own items within the same price range. Collectors will often try to bargain with you to obtain a figure they want, so stay focused and know your products. If you truly know the value of your items, you will always be able to sell them at the right price.
You might also like...