Educate Yourself on the Classes of Collectible Items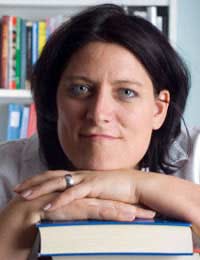 No matter what area of collectibles you decide to sell, it's important that you understand and educate yourself about your products. There are a number of ways to do this, some people have already spent a considerable amount of time learning about collectibles, where others will attend a formal course that explains what a collectible is and how to grade it and classify it. It's entirely up to you as an individual to decide which route is best for you, but always remember that your customers look to you as an authority on the item and therefore the more you know about your collectible items, the better.
Common Ways to Grade Collectibles
Most collectible sellers will be aware that buyers are always looking to buy their items in as good a condition as possible. The smallest defect or blemish can turn a true collector off buying, so it's essential that you grade and class your collectibles in the correct manner to appeal to your buyers. There are a number of common ways that sellers classify their items as shown below:
Limited Edition – This usually refers to a collectible that is limited by number and it will have a specific number allocated to it. It can be the number of items produced, or the length of time they're produced for. There's normally two sets of numbers, one on the item and one on the box. Most of these will come with a Certificate of Authenticity (COA)
Firing Limit – This refers to companies that make collectible plates. Some companies that use this are Danbury Mint, Franklin Mint and others and it generally means they only make those plates for a limited time.
No Longer Available – This is when an item is no longer in production and therefore is considered rare as it won't be produced again.
New in Box – A collectible that is classed as new in box means it's never been removed from its original packaging and is therefore in top condition
Mint in Box – A collectible that is mint in box has never been opened, is in perfect condition, both inside and out and will be sold as such
Understanding these different levels of classification by eye can be a great trait for a collectibles seller to have. If you're involved in antiques, it can save you a lot of time when you're wandering around car boot sales, fairs and auctions looking at items to purchase for your shop. If you're involved in more modern collectibles, it can be the difference of thousands of pounds for an item such as an autograph, signed product, action figure or similar. Take time to really know the grading systems and it will benefit you when it comes to selling.
Comic Book Grading and Classes
As with most collectibles, comic books are generally valued dependent on how rare they are and the condition of the actual item. In order to fully understand the items you're selling, it's important to know that collector's tend to view comics by a certain grading system. The system ranges from mint condition (MT) right down to poor condition (PR) and has a large variety of conditions in between as seen below:
Mint (MT) – Best example of comic book condition
Near Mint/Mint (NM/M) – Almost perfect with just a few minor imperfections
Near Mint (NM) – Nearly perfect with minor binding errors allowed
Very Fine/Near Mint (VF/NM) – Outstanding condition, slight cover bend, but little wear
Very Fine (VF) – Excellent condition, some minor corner wear
Fine/Very Fine (FN/VF) – Above average condition with minor cover wear and some blunted corners
Fine (FN) – Above average, cover shows some wear, but no creasing. Some spine marks
Very Good/Fine (VG/FN) – Above average, but used. Minor cover wear and some creases allowed
Good/Very Good (GD/VG) – Used with a lot of wear. Cover is detached or loose
Good (GD) – Plenty of wear and cover is dull. Some soiling or staining
Fair/Good (FR/GD) – Heavy wear and is soiled and unattractive
Fair (FR) – Heavy wear and lowest possible collectible grade. May have missing or rusted staples
Poor (PR) – Not collectible. Missing chunks of the comic and corners show plenty of wear
This type of class of collectibles is very common within the comic collectibles market, so it's important to not only know it, but ensure that your items are graded by it. You can also apply a similar type of grading system to action figure collectibles where you can look at the box or packaging and apply this format to it. Action figure collectors are also very focused on the condition of not only the figure, but also the box so please use a similar way of classifying the grading for your items.
Ways to Learn About Your Collectibles
One of the best places to learn about your collectibles is online. There are thousands of extremely helpful websites and resources online that can educate you about different areas of collectible classes and grading. You can also take part in online courses, or even local courses that teach you how to develop an understanding of the different grades and an appreciation for what flaws or blemishes can alter a must have rare item into something a collector simply wouldn't consider buying. These can be especially useful when you're involved in militaria, stamps, coins and antiques as often prices can vary wildly dependent on the smallest detail. Overall, you should spend plenty of time researching and truly understanding what a collectible is and why. This will not only impress your customers, but help your business as you'll know exactly how much to pay for goods and how much to sell them on for.
You might also like...