Developing your Business in Line with your Customers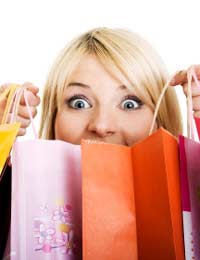 If you're hoping to have long term success with your collectibles business, you need to be willing to be flexible in order to fit in with what your customers demand. Throughout the lifespan of any business, there will be times of high demands from certain areas and periods of low demand. Knowing how to work well in both is beneficial as it means that you are able to remain consistently balanced, but still address the needs of your customers.
Age Factors and Your Products
Knowing your target market is an integral aspect of running your own business. Often when you start your business, you may have a general idea of the type of people who are likely to come in and purchase items from you. As your business grows, you will be able to constantly refine who your market is and age can be one of the most important points to consider as you develop alongside your customers.
If you sell items that are specific to one age group, remember that they're not going to stay in fashion long, especially if they're popular with children/teenagers. As the child grows, their demands will shift and you'll possibly find yourself with surplus stock that nobody wants.
Keep your eye on what's ahead and any shifts in the market
Always try to plan at least 3-6 months in advance if possible – are the children who are buying your goods now still going to want them in months to come?
Test alternative products if possible – buy in a few samples of new products and offer them to the same children who are buying your most popular items at present
What's Popular Now Won't be Tomorrow
The hardest part of the collectibles and memorabilia business is that although there are a number of 'classics' that are likely to retain popularity and value over the years, it's generally a fast changing market. You must develop your business in line with this and try to suit customer demand. This brings with it a number of issues:
Knowing where to find the next trend
Being able to estimate demand
Selling unpopular leftover products
There are a number of ways to address each of these, but primarily the best move is to always research your market. Buy as many trade magazines as possible and attend a number of conventions or trade fairs. See what companies are offering as stock over the next six months – they generally have a good idea of what items are going to sell well. Start off small by ordering a few items to see how well they sell, if they are a success order in more. Have regular sales to get rid of old stock and to encourage interest in your shop from customers.
Developing in Line with your Customers
It may sound rather clichéd, but one of the best things you can do in any business is to listen to your customers. Often they will know in advance what they want from you and will be happy to share that with you. If you're going to order in items based on individual customers, always take a deposit from them and give them a time frame as to when you're likely to expect the goods. There are a few other tips to help you develop in line with your customers:
Look out for popular TV shows, movies, sporting events – your sales of products in this area will go up for a certain period of time and you should capitalise on this interest
Investigate what your competitors are doing locally – if you have a local competitor, research which items they are selling and consider doing the same at a lower price
Always be willing to change direction based on popularity, demand, shifting target markets or other areas that can affect sales
Perhaps the most important point is to remember that your business only exists because of your customers so it's imperative that you develop in line with them. Ask them constantly what they'd like to see, give them the chance to have their thoughts heard and you'll quickly realise that speaking to the customer can help you develop your business in the right direction.
You might also like...