Collectibles and the Changing Economic Market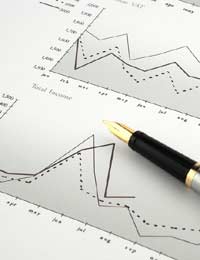 The changing economic market has led to a number of businesses suffering, including a number of small businesses. Although the global economy crisis has mainly hit harder large businesses, some small business owners are suffering simply because people don't have as much money to spend on luxury items. Collectibles and memorabilia are sadly classed as a luxury purchase so it's bound to affect you if you're relying on return customers. There are a number of ways to soften this effect so that you don't notice a drastic drop in your profits.
Importing Goods When the Exchange Rate is Favourable
With so much change in the economic market, exchange rates seem to be continually changing and if you're a business there are ways to make this work for you. If you're importing goods from the USA, you can get numerous bargains by buying when the exchange rate is good. It may not be something you normally would consider, but it can actually save you thousands of pounds a year if you're importing on a regular basis.
Check the exchange rate – when you're getting a good return on the dollar, put your orders in for the next few months. Pay in advance if possible
If you're ordering in goods cheaper, pass some of that saving onto your customer - they will appreciate it
Shop around and be willing to bargain. Many companies in the USA are desperate for customers at the moment, so see who will give you the best deal when the exchange rate is in your favour
Managing Your Costs in an Economic Crisis
Although it's possible to make great savings for your business by working with the exchange rate, there are a number of other issues that you must address in order to make sure you're minimising your costs.
Move as many manual tasks as possible to electronic. Use email, IM, electronic bills, online banking and more to keep your stationary costs down
Consider taking more of your business online so that you're lowering your overheads and if needed downsize your shop size
Try to negotiate new terms for any leases you have and consider the option of a longer rental term for a reduced rate
Review your advertising budget and consider slashing it to save you money. Although you need to retain customers, with less people buying, there's not as much need for expensive advertising
Offer customers a discount if they pay for items upfront. This will mean your cash flow stays high and you won't be struggling to have credit available should you need it
Thinking Long Term in a Changing Economic Market
Often it can be hard to really think long term when it comes to your small business. Many collectible business owners live week to week, managing cash flow to get them through the week or month. In an ever-changing economic market, it's essential to think long term. Write out a yearly projection and factor in all the different aspects of change you're aware of.
Consumer buying is low, people have lost confidence in the market, but it doesn't mean you need to become a victim of it. Plan ahead and try to offer your customers what they want at the best price you can deliver it. It's worthwhile trying to keep your own costs down also and combining both approaches should mean you have a good chance at survival.
You might also like...