Recent eBay Changes and Your Collectibles Business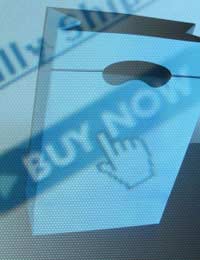 If your collectibles business relies on eBay to make you a large number of sales and thus a good percentage of your income, it's important to always stay up to date with the most recent changes. As one of the main online global marketplaces, eBay has to continually shift and bend to suit market trends, emerging technologies and customer demand. As a collectibles business owner, you must always keep an eye on anything that may affect your business and look for alternatives should you need to.
Changes to PayPal and eBay
There have been numerous rumours recently that there are likely to be big changes coming to eBay where you must have a PayPal account now to sell or to buy there. In some international versions of eBay, like the Australian version, you must offer PayPal as one of the payment methods if you're a seller. You don't need to offer this exclusively, but it is mandatory that it appears on the listing.
In the UK, it is still advisable to set yourself up with a PayPal account as a seller. It allows you to offer faster processing of payments and you will be able to accept credit cards this way also. You're also covered by PayPal insurance as a seller if your buyer doesn't pay up after winning an auction. There are numerous benefits to be had and in many cases, buyers will expect sellers to offer PayPal as standard now.
Special Discounts and Seller Incentives
eBay are very keen to always keep sellers interested in using them as one of their main marketplaces and so often offer discount days or other seller incentives to encourage you to place your items for sale there. As a collectibles business owner, you should always be aware of new listing benefits so that you can maximise the return on your product sales. The best place for information on new announcements can be found at the
General Announcement Page
.
Some of most recent announcements that are of interest to you as a seller are:
Get 25% off final value fee when you offer free P&P in media categories – This is a limited time offer, but eBay often have these kinds of incentives for sellers
International site visibility for a reduced fee – Allows you to sell internationally for a lower visibility fee than normal. Again, this is a limited time offer, but eBay often introduce this kind of selling incentive
No insertion fees for auction only listings – To encourage sales at auction rather than Buy Now, eBay often have fee free days where you can list your items for sale for free
As a seller it's important to keep up to date with all the new changes. They will not only benefit you, but also can affect your sales. Buyers like to know that they're being given the best offers and have great security when buying through eBay, so always ensure that you know what's happening.
Recent Changes to eBay Safety Measures
The reputation of your collectibles business is just as important online as it is offline. Recently, eBay have taken great lengths to try to improve the protection of buyers and sellers from identity theft. You will now be verified on the computer that you normally use to list your items. If you're using a computer that you don't normally use, you'll need to answer extra verification questions before you're allowed to list items. This is great for two reasons:
It means that your account is protected from fraudulent and unauthorised activity
Buyers know that they are buying with confidence so are more likely to bid on your items
New Postage and Packaging Policies
This year, eBay announced that they would be making alterations to their postage and packaging policies that would affect all new sellers. It required new sellers to specify a P&P cost on all their listings for national delivery. This will now apply to all sellers from the 27th January 2009.
There are also extra requirements such as ensuring all DVD listings offer free P&P for domestic deliveries and that all books, comics, magazines, music, video games, DVD, TV and Film will have maximum costs for domestic P&P. If your collectibles business relies on these kinds of sales, you should make sure you're comfortable with the new postage and packaging requirements and start implementing them into your listings now in preparation.
You might also like...