Sponsoring Memorabilia Events to Gain Attention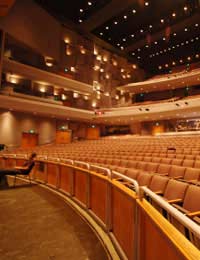 There are a number of ways that you can gain attention for your memorabilia and collectibles business. Some people rely on word of mouth, some use continual advertising, some prefer conventions, while others enjoy an online presence.
Regardless of how you get customers through the door, it's always important to get your business as much attention as possible. A great way of really speaking to your target market is to consider sponsoring a memorabilia event. Whether you're large or small, there are often ways of getting involved in events that are sure to get you the promotion you require.
Local Memorabilia Events
One of the easiest ways to get into event sponsorship is to start off locally. There are often local meetings or conventions, particularly in the collectibles market, so getting attached to those can help spread the word about your products. In order to find out what's happening at a local level, try reading specialist magazines, library information boards, local papers or community websites.
If you see an event that you believe is representative of your business, contact the organiser to see if there's a way you could sponsor a small table, raffle or other event. Most are happy to have interest in their event and if you're willing to offer some free goods or prizes, they are generally keen to get you involved. There are a few bonuses to this kind of involvement:
Local targeted market who are able to view your items and learn about your business
Cheap form of advertising, as you are often allowed to display promotional items or have your business name attached to a raffle or prize draw
Opportunity to sell your products, as you may be able to sponsor a table and offer items for sale to customers
If you are a small company or just starting off, think locally before thinking globally. You'll get hands-on experience with sponsoring events and will be able to learn from this. It will give you a good understanding of what to expect for your cash or goods input and gives you a benchmark to work from for future sponsorship.
National and International Event Sponsorship
Once you have built up a fairly wide customer base and are making decent profits from your business, you may want to start to think about expanding into the national and international markets. Sponsoring in these areas can be costly, but if you can afford it, they will generally get you a lot of interest and potential customers. If you do decide to sponsor on a larger scale, keep in mind the following:
Find out exactly what your sponsorship gets you. Will you have plenty of advertising, lots of presence and the ability to talk to customers about your business?
Don't sign a contract until you're 100% sure what your sponsorship will entail. If you're expected to provide goods for prizes, make sure that your name is mentioned when they're being given out
Remember that sponsorship on this level often requires some kind of commitment from you. Check what this will be first and agree only if you feel it'll help your business
Use your sponsorship as much as possible. Advertise it on your website, in your premises, in magazines, flyers and everywhere else you can
Sponsoring Your Own Memorabilia Event
If you're struggling to find the perfect event to sponsor, why not consider sponsoring your own memorabilia or collectibles event? You can hold it in your shop, or you could hire out a local hall or convention centre. If you are planning to hold your own event, you should try and tie a celebrity to it if possible.
Having a celebrity name attached can bring in a lot of interest from the media and customers and you may also find that other businesses want to be involved. It's entirely dependent on your own motivation and resources as to how big your event becomes, but always remember you need to advertise intensely to make it worth while.
You might also like...